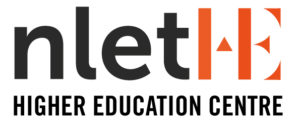 The ESF London Learning project is an integrated programme of in-work skills development activities and employer-led activities (retail, health & social care, hospitality & catering), combined with wraparound pastoral and personal development support.
The project provides participants with a menu of 'interventions' that bring together formal qualifications, in-work skills, personal development and pastoral support. Interventions are available singularly or in any combination and revolve around a series of employer-led activities  designed to progressively develop the skills and in-work capabilities demanded by participant's employers and the sectors in which they are employed. These sector-based workshops bring participants together to jointly discuss and work on solutions to real-world business scenarios presented by participating employers.
The project has five key aims which are designed to help low skilled employees with disadvantageous circumstances (particularly disabled employees, BAME employees, older employees, female employees and employees living in a single adult household with dependent children) progress within their employment.